Insurance solutions provider awarded Claims Initiative of the Year Award following implementation of pioneering virtual appraisal tool.
Liberty Insurance has once again lived up to its reputation of placing customer experience at the centre of its priorities. The company has been awarded the Claims Initiative of the Year Award at the recent Insurance Asia Awards 2021.
Having served Malaysia for over four decades, Liberty truly proved itself worthy of the award when it introduced the first fully integrated virtual appraisal tool to its customers.
Watch the video, and read the press links below.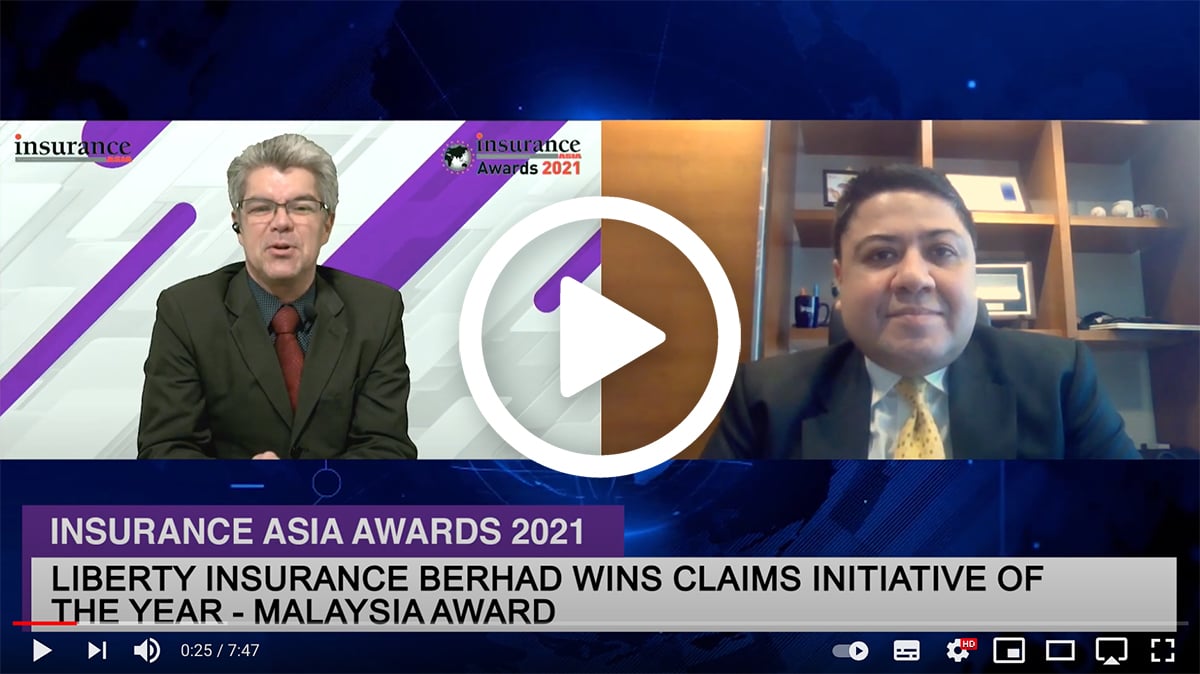 Read more about Liberty Insurance's Claims Initiative of the Year Award in these publications: